Measure hyperlocal air quality data in real time with our sensors
AtmoTrack "Made in France" sensors are designed by our teams and tested for their quality by the most demanding laboratories such as AirLab and LCSQA. Fixed on street furniture, buildings or in mobility on cars, buses, trams, garbage trucks, construction vehicles, they measure the concentrations of pollutants in the air, in all circumstances, in urban or rural areas.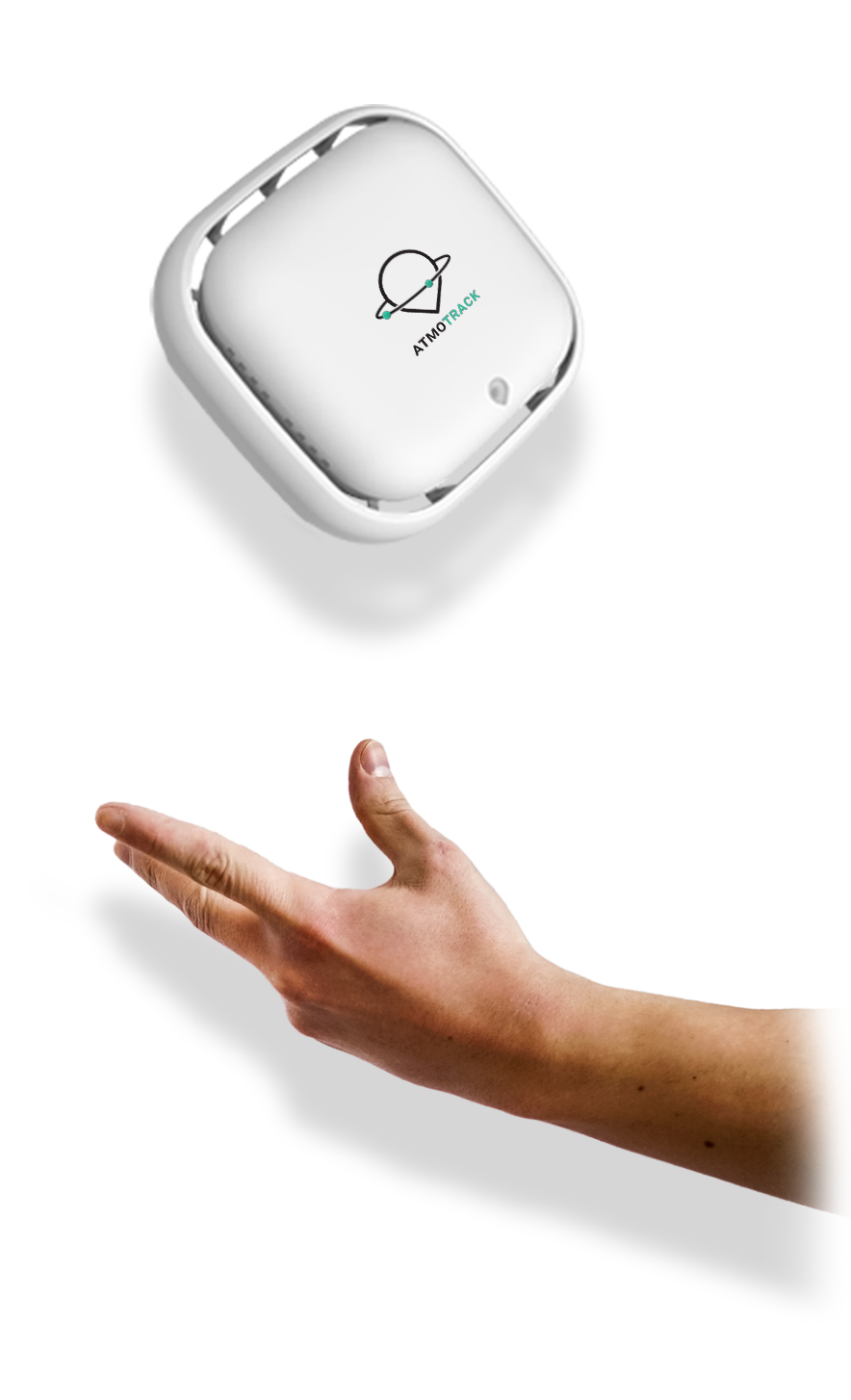 &nbsp Dusts by optical counting
Particulate matters (PM1, 2.5, 10)
&nbsp Gases by electrochemical sensors
Nitrogen dioxide (NO2)
Sulphur dioxide (SO2)
Ozone (O3)
Hydrogen sulphide (H2S), etc...
&nbsp Gases by semiconductors
Nitrogen dioxide (NO2)
Ammoniac (NH3)
Carbon monoxide (CO)
&nbsp Others
Sound level (dB)
Atmospheric pressure
AtmoTrack
connected sensors - IoT
Discreet in size and easy to install, our sensors are continuously calibrated and checked to guarantee robust and reliable data. They are connected in real time on our Saas data processing platform, Data AtmoTrack, accessible 24/7.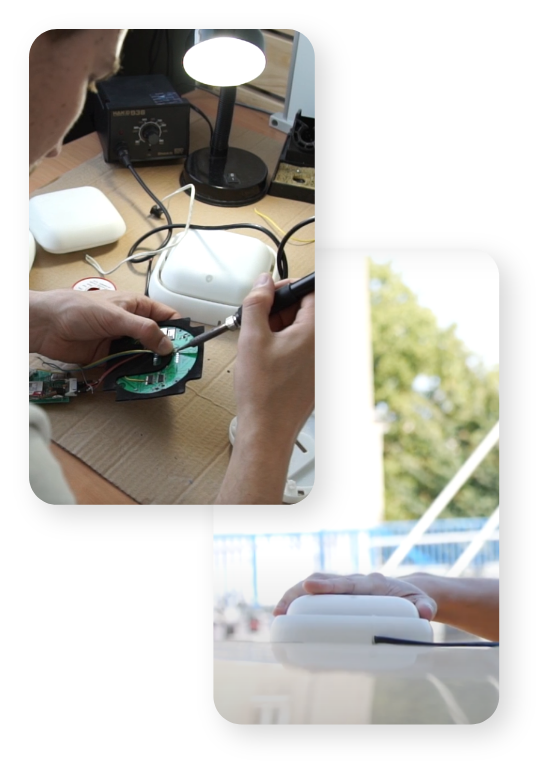 Helping environmental and health policies
of municipalities and businesses
The combination of the innovation of the mobile and fixed sensor allows a precise networking of the streets and districts of your territory. AtmoTrack sensors can be installed simultaneously outdoors and indoors to measure the impact of outdoor air on the air breathed in buildings. Whether for the general public or for your employees, measurement by sensors is the way to limit their exposure.
Patented technology : A high-quality electronic system for reliable and hyperlocal data measurements

Multi-pollutant system for the deployment of a complete plan

Fixed and mobile use for spatial and temporal precision

Available technical support and optimized maintenance, for a controlled budgetary and environmental impact
AtmoTrack's sensors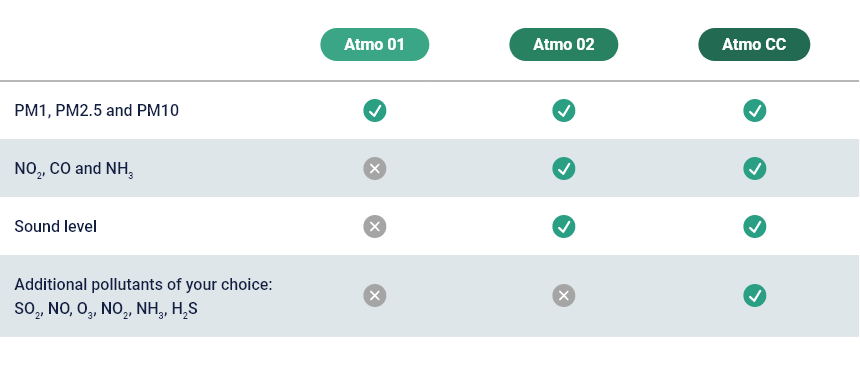 Our experts are there to advise you and find the most appropriate affordable solution for your project.
Request a quote
The opinions of our clients
Reliable, robust sensors, easy to install by users.

Mathieu Perona

CEPREMAP

Air quality measurements where there are none.

Etienne Lhomet

DVDH

The experimental project makes it possible to test the micro-sensors and subsequently offer air quality information to citizens in their neighborhood.

Julien Roca

SAMOA

It is a solution which has revealed completely satisfactory correlations with our reference equipment on the various metrological tests carried out.

Eric Herber

Atmo Grand Est

A simple and efficient solution to meet different air quality measurement needs.

Karim Benaguid

Sixense Engineering

Local measurements of outdoor air quality in each neighborhood allow us to raise awareness and communicate to citizens on this subject.

Alina Akhmerova

Ville d'Antony
Need to discuss it?
Our experts are at your disposal to help you in your search
Make an appointment!