Air quality and territories
Our mission: to provide you with air quality where and when you want it. With our Air Quality As A Service offer, no longer worry about knowing how to carry out your measurements in the field, process them or even communicate them to the general public, our teams of experts and dedicated tools make your work easier.
Guide your decisions
Our dashboard lets you explore air quality using a range of dedicated tools to meet your particular analysis needs.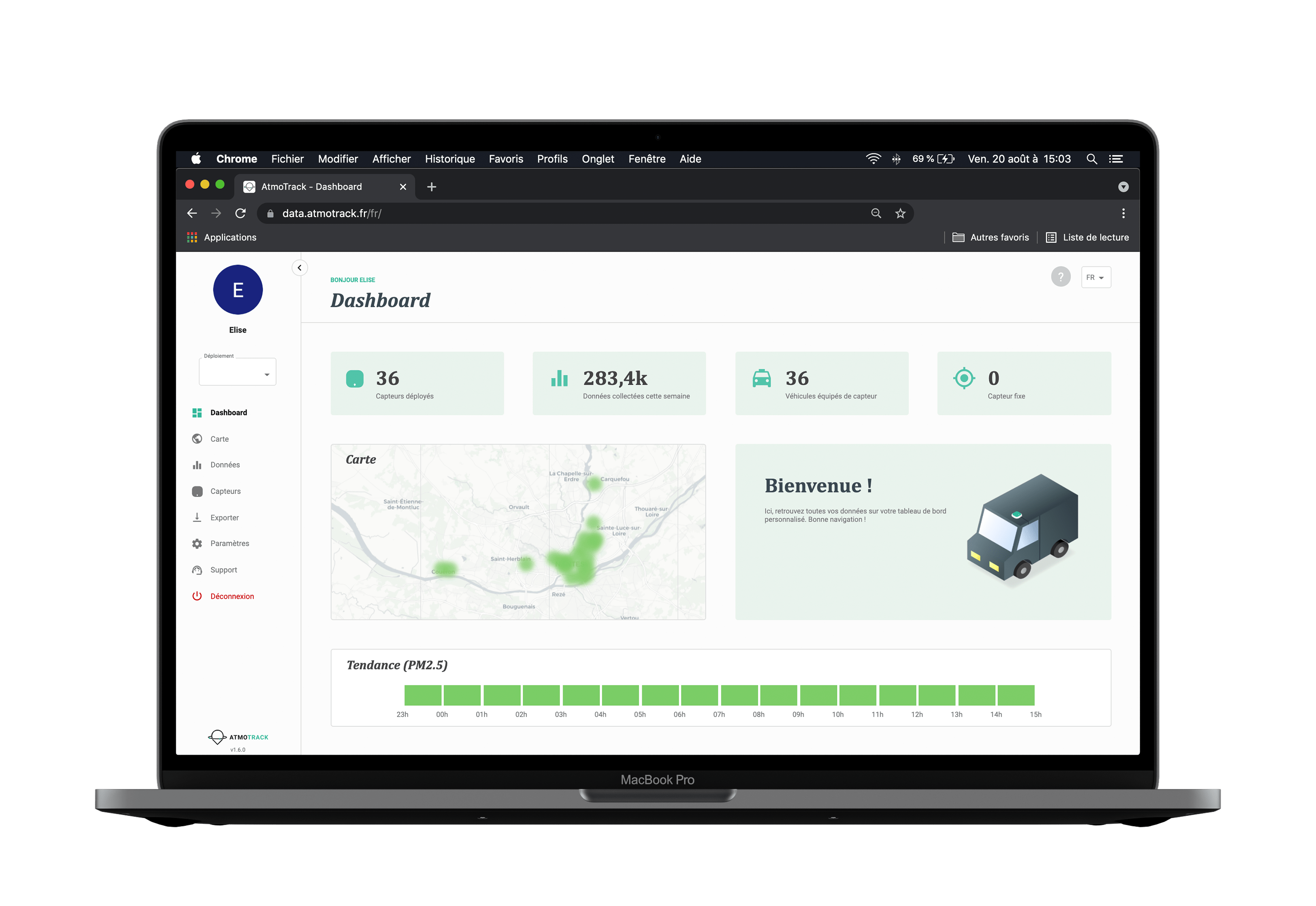 Access to all our network data on a given territory

Visualization of key indicators of the state of your city in line with your needs

Linking air quality data with your other services or business data flows

Mapping to determine the sources and impacts of pollution on the territory
Engage your community
Because our goal is to provide access to air quality information to as many people as possible, we have developed a mobile application so that you can inform, raise awareness and support citizens in changing their behavior.
Recommendations

Gamification

Air quality and weather

Notification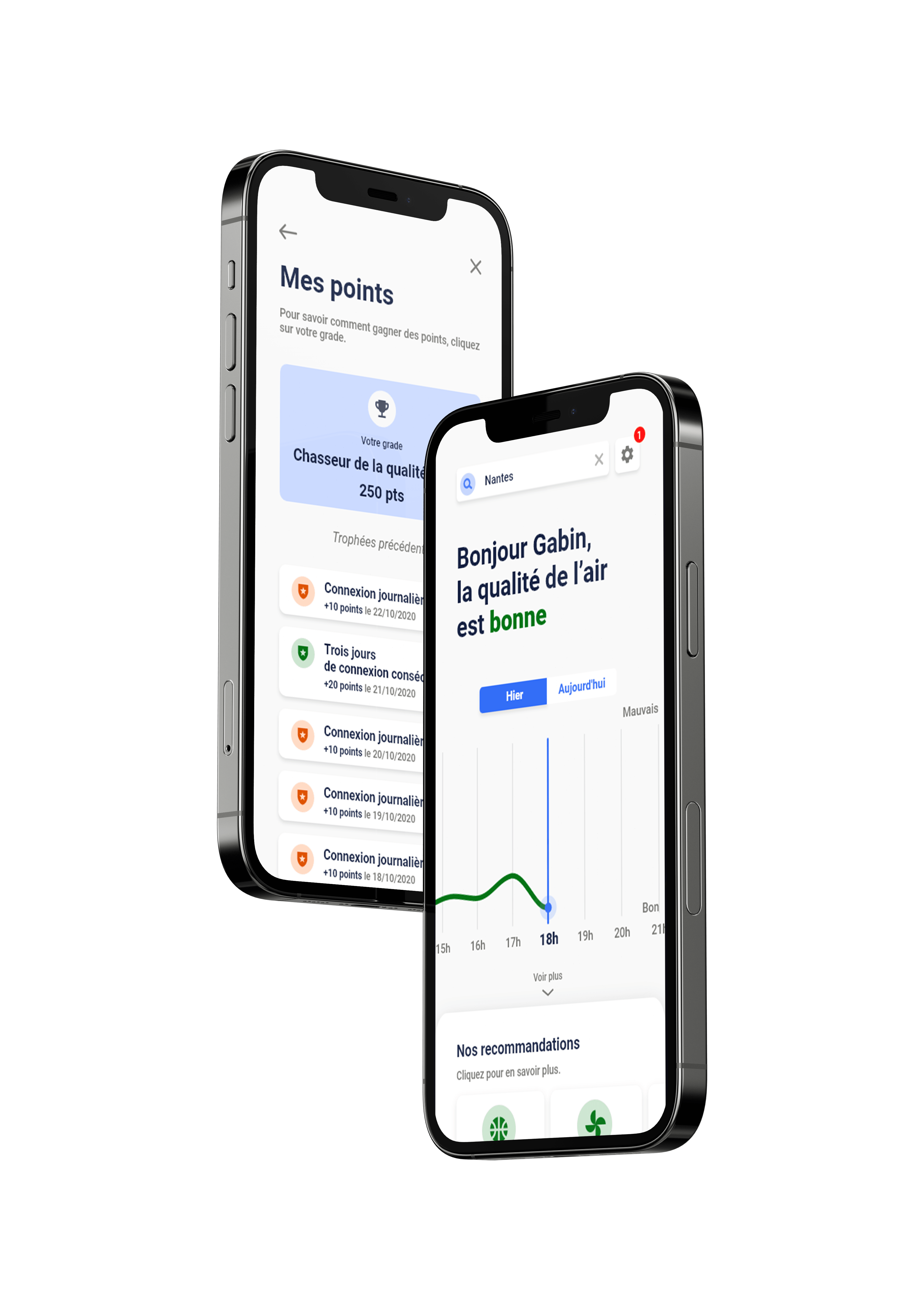 Data for your services
Air quality is the second environmental concern of European citizens. By integrating this dimension into your tools and applications, enrich your offers and strengthen your competitive positioning. These customizable information flows, based on our collected, processed and analyzed data will easily allow you to increase the value of your services with an environmental and human approach.
AtmoTrack API
Our network evolution
Our air quality measurement infrastructure covers the entire European territory. With our complementary network, currently being deployed, gain access to unprecedented precision in air quality in your territory. Do you want to be covered as a priority? Make a request directly to our infrastructure department!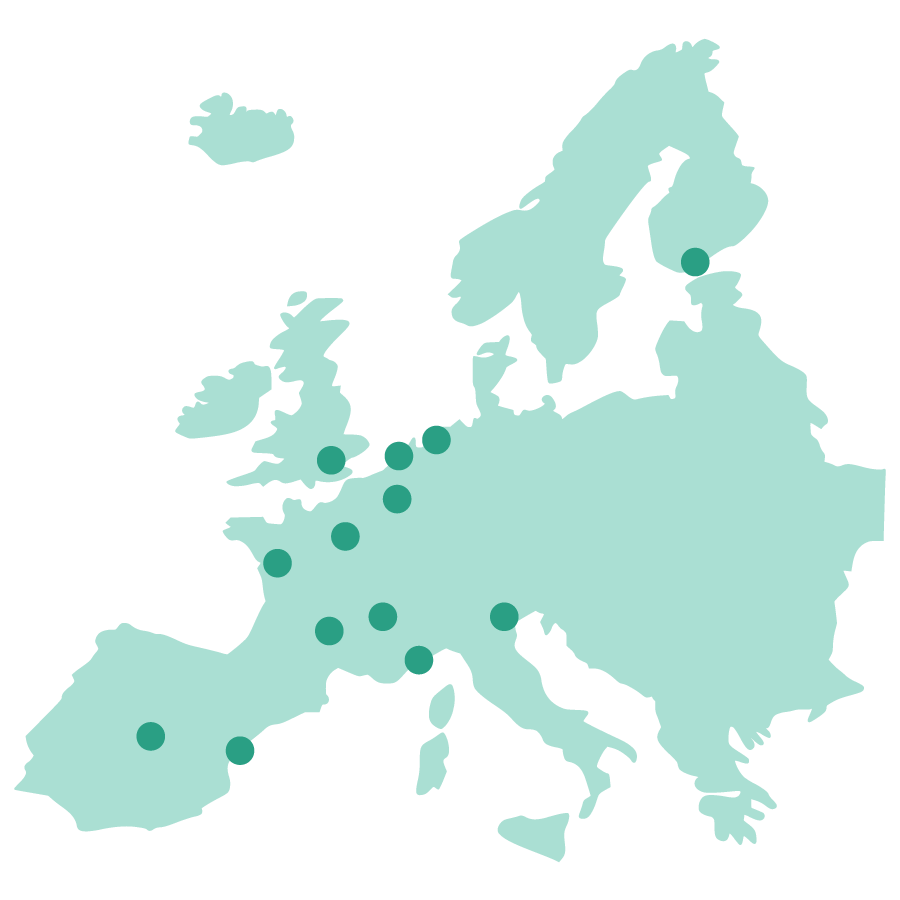 Need to discuss it?
Our experts are at your disposal to help you in your search for the best solution
Make an appointment now!